9.45am  Frantz  (France 2016) 
Drama  113   PG (sub-titled)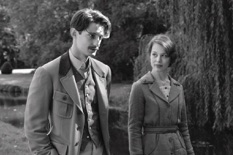 In the aftermath of World War 1, a young German woman who grieves the death of her fiance in France, meets a mysterious Frenchman  who visits the fiance's grave to lay flowers. Directed by Francois Ozon
(Swimming Pool, In the House, Under the Sand)
, this sumptuous period war drama features a wonderful lead performance by Paula Beer.
Nominee - BAFTA Best foreign language film.
1.00pm  Little Men  (US 2016)
Drama  85m  PG (sub-titled)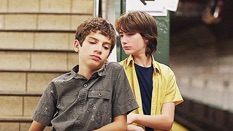 New York best friends, Jake and Tony, have their bond tested by their parents' battle over a dress shop lease. Two superb performances by newcomers Michael Barbieri and Theo Taplitz are at the centre of Ira Sachs's beautifully understated " coming of age" story.  Greg Kinnear and Jennifer Ehle provide strong support.
(Best Feature nominee -Berlin International Film Festival 2016)
3.15pm  Julieta (Spain 2016)                     Drama  99m  M (sub-titled)

After an unexpected encounter with an old acquaintance, a broken-hearted woman decides to confront the demons of her past involving her estranged daughter.  As in so many of his films, the focus in Pedro Almodovar's latest drama is on his female characters. Adriana Ugarte and Emma Suarez, as Julieta at different stages of her life, lead a uniformly excellent cast. Beautifully filmed and deeply moving. 
(Best International Film -San Diego International Film Festival 2016)
6.00pm  Festival Dinner       

8.00pm  Looking For Grace (Australia 2015)
Comedy/drama  100m  PG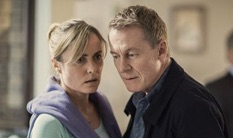 When rebellious teenager, Grace (Odessa Young), takes off from home, her parents (Radha Mitchell, Richard Roxburgh) enlist the help of a detective and embark on a long drive to find her.  Using a "fractured narrative" approach, writer/director Sue Brooks
(Japanese Story, Road to Nhill)
takes her simple story to some unexpected places.
(Winner Victoria & Tasmania Gold Award 2016 - Australian Cinematographers Society, Golden Lion nominee – Venice Film Festival 2015)

Special Guest:  Katie Milwright                                                                                     (cinematographer)
10.00pm  A Perfect Day  (Spain 2015)
Comedy/drama  106m  M

Somewhere in the Balkans in 1995, a group of aid workers tries to remove a body from a well in an armed conflict zone. The title is, of course, ironic. Spanish director, Fernando Leon de Arona's English language film deftly balances dire situations with dark humour. Tim Robbins and Benicio Del Toro feature in the leading roles. (
Winner best adapted screenplay – Goya Awards 2016, screened at MIFF 2015)